On the 17th of October 2019, we had the pleasure of listening to Mathias Ekström, CMO at ELLOS, who spoke at Whispr Group's Insight breakfast – an hour filled with inspiration and great learnings from their journey.

ELLOS has gone through an amazing digital transformation – from being a company solely relying on catalogue business in 2012, to becoming one of the largest and most successful e-commerce businesses in the Nordics. This didn't happen overnight and there are a lot of structural changes and hard work behind the scenes of their transformation. In this post you will find Mathias top three key learnings. Many companies are currently going through some sort of digital transformation journey – and these key takeaways from Mathias' talk can provide insight for all types of businesses.
1. The right KPI's will help you stay cool during the digital transformation


Many struggle with setting the right KPIs and for ELLOS it was no different. However, according to Mathias one of the keys to ELLOS success in their transformation was their ability to stayed true to their original plan and their original KPIs, once the organisation had agreed upon them. It's easy to lose sight of your goals as you move forward, but ELLOS managed to stay on track. Even though your KPIs will differ depending on the type of campaign and desired outcome, make sure to stay focused on the ones that prove your strategy is working.
The one KPI that Mathias emphasised the most throughout his talk was "Cost of Sales". The team had a target margin to reach, and as long as they managed to operate within the approved margins the ELLOS performance team can manoeuvre freely in terms of budget.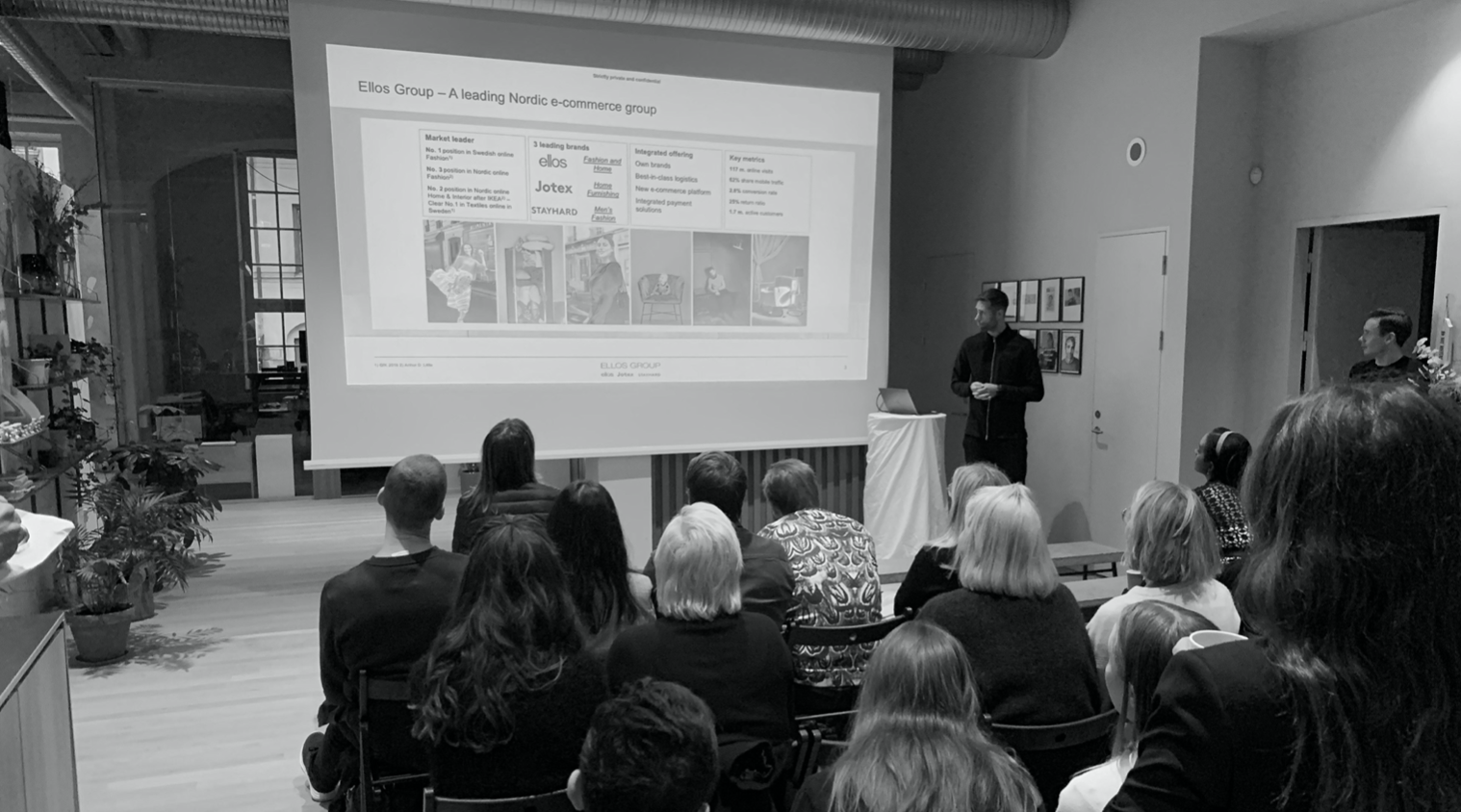 2. Work hands-on with a Digital Media Mix Framework


ELLOS went from spending 14% of their marketing budget on digital channels in 2014 – to 57% in 2018. This increase lead to a drastic improvement in marketing efficiency while they managed to reduce marketing cost by 170 million SEK in just four years. A key part of this move was to better serve and market towards a more digital target group. A crucial part of this transformation was to set a Digital Media Mix framework that wasn't just a plan on a piece of paper. Instead it turned into, and still is, a vital part of their daily work and practiced throughout the organization. Mathias and his team at ELLOS works with a framework inspired by Google's marketing model of See – Think – Do.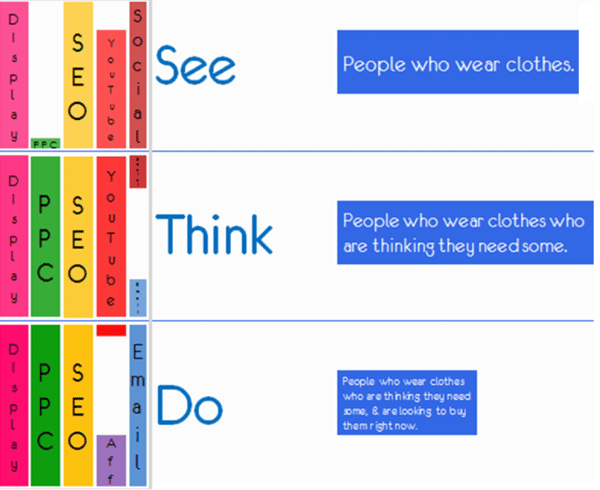 The company have very specific medias, KPI's, budget- and content strategies for each stage of this funnel – to be able to optimize the content for each channel, in every step of the journey.
One of our biggest learnings is that you must be 100% sure on how to use every single campaign element, in what channel to use it in and how to optimize it for that channel - before you go into creative. Success depends on it! -
Mathias Ekström, CMO, ELLOS

3. Stop looking for the holy grail of attribution – it doesn't exist
As many are working hard to find the optimal attribution model, ELLOS has chosen a different path. Instead of focusing on first-, last- or position based attribution models - Mathias has given his performance team the actual key to the vault – a free spending model. As long as his team can deliver a CoS within ELLOS targets, they are free to spend as much as they wish. A dream for any performance marketeer! They are able to do this as they have thoroughly dissected their business model, meticulously incorporating their BI structure into marketing spend and analytics.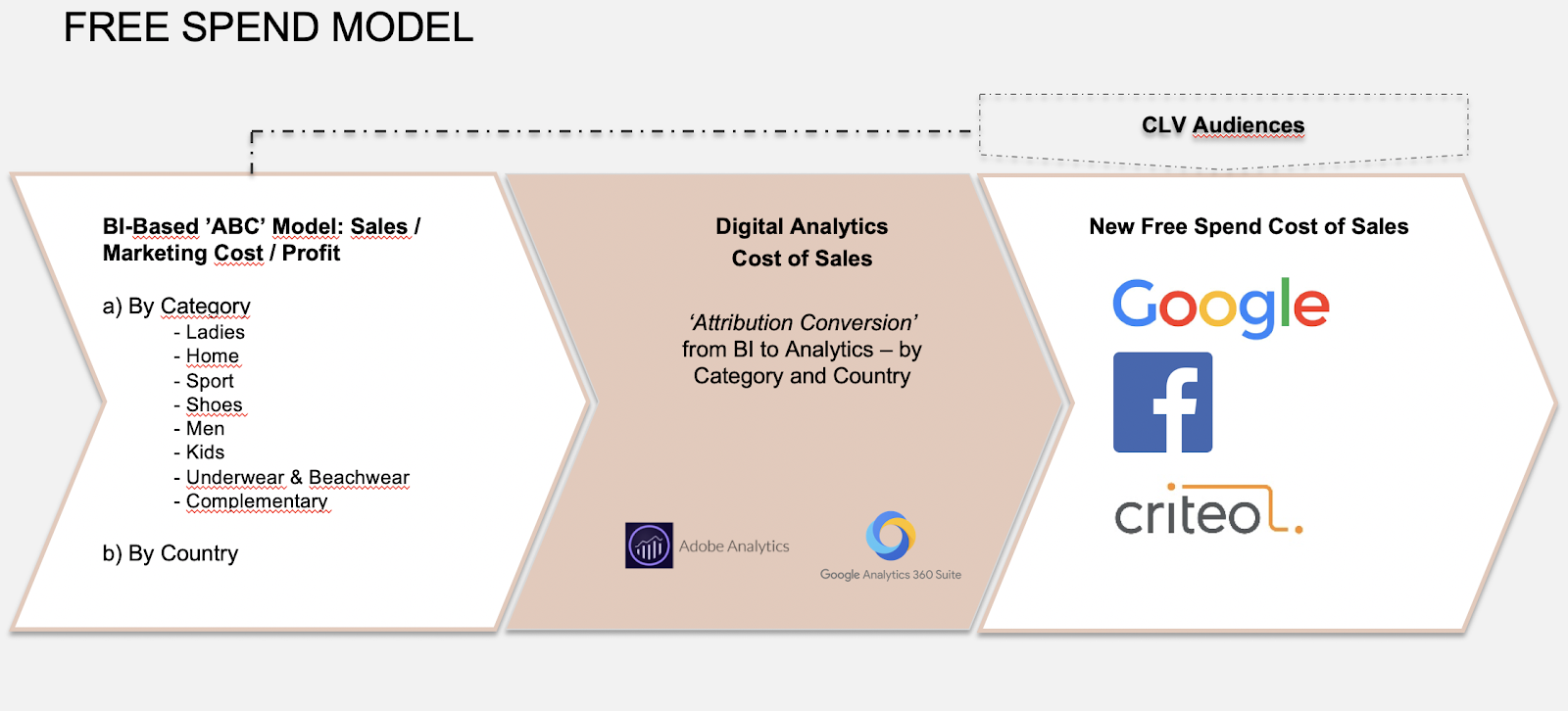 Clean data, a strong BI-structure that is well incorporated in the overall organization, and clear KPI's have enabled Mathias and the team to do wonders for ELLOS. Moreover, Mathias emphasized that a clean set of data is crucial for success within the marketing automation efforts. Mathias and his team have all the data they need to personalize the customer experience. ELLOS actually has an in-house built recommendation engine using machine learning. That's really something!
We want to thank all of you who came to our Insight breakfast and a special thanks to Mathias for a great presentation! Now we're looking forward to our third insight breakfast on the 26th of March with Johannes Karlsson, Senior Social Media Manager at Electrolux Europe. He will talk about Consumer Centric Brand and product activation in Social Media from a multi-market perspective! We will amongst other things discuss how to maximize ROI from campaigns and "always-on" activations based on the consumer journey? Furthermore, we will discuss what trends to follow and which to ditch - the "do's and don'ts" of Social Media activation in 2020.
Save your seat for our next event here:
https://insights.whisprgroup.com/event-signup-insight-breakfast-whisprgroup-electrolux
All the best from your friends at Whispr Group.