Whispr Group might best be known for delivering insights that matter within Marketing, Branding & Communication to some of the largest brands in the world. We now wish to extend that expertise to help build r
esearch-based narratives

that resonate with the public within a sector that is fighting an uphill battle. Building successful communication within this area is of great importance to us all if we are to reach our environmental targets for a more sustainable future.

Science Communication and Sustainability Communications must often bridge the difficult gap between heavy scientific data and forming a narrative that is easy to understand, yet impactful. It is in this sphere, between science, sustainability, and effective communication we look to expand.

An expansion within Sustainability Communication & Science Communication comes as a natural step as it has long been an important topic for us and our clients. We are therefore very excited to have strengthened our team within this area by recruiting Olof Gränström, a sustainability and development expert with 15+ years of experience. This will provide an additional set of skills that we can offer to those looking to maximize the perception, and communicative reach, of their sustainability efforts.
I'm excited to have Olof onboard – he's a great guy with a lot of experience in the field. I'm sure he'll be an asset to our clients and Whispr Group as a whole – Joakim Leijon, CEO & Founder, Whispr Group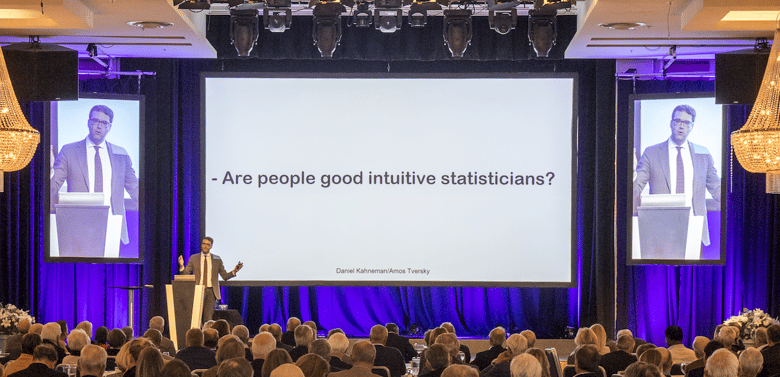 The love for data, working with Mr. Hans Rosling, and a constant quest for a research-based narrative that provides a communicative edge within Sustainability Communication.


Olof has worked closely with the authors behind the acclaimed and renowned book Factfulness: Ten Reasons We're Wrong About the World – and Why Things Are Better Than You Think. His keynotes and insights are based on facts and not fear or biases, and he provides a legitimate starting ground for understanding the world based on data.
He has always made it his goal to provide a clear and precise understanding of our ever-changing world through stories, visualizations, interesting insights and always being data driven. Olof has spoken on several different topics within the field of global development and sustainable development, and using data to understand the ever-changing world.
It's not that we today lack data, information or examples of how we work with making a company more sustainable. Sometimes the problem is making people understand what and why a company acts the way they do
– Olof Gränström
We sat down with Olof and asked him a few questions:
What are the largest challenges within Sustainability Communication today according to you?

- Sustainability is such a broad and complex subject and communicating is very hard when you have to communicate based on facts, but most people have conflicting ideas, knowledge and beliefs about what is actually sustainable.


What can a more data-driven approach within Sustainability Communication give a Sustainability Manager or a Communication specialist out there according to you?



- Make your communication easier, focus on the key stories you need to get through and use data to make sure you know how people will understand every nuance of your narrative.





What is your goal within the near future at Whispr Group?
- Helping companies navigate through the jungle of misconceptions that plague the subject of sustainable development. I think it's a key to actually creating a more sustainable future that we all get a more fact-based understanding of sustainable development
Before Olof enters the stage to discuss Sustainable Mobility in front of companies such as SAS, Swedavia, and ST1 at the "Fossil-free aviation 2045" summit in September, we will host a webinar to showcase "How to improve Sustainability Communication through Insights". During our webinar we will, amongst other things, deepen our understanding of the following points:
How do we get our message to come across correctly?
How do consumers understand sustainability and global development?
How to construct data-driven narratives supporting your sustainability efforts?
To sign up for our webinar please follow the link below:

A big welcome to Olof from the Whispr Group family!

If you want to read more about our Sustainability Communication offerings or get in contact with Olof please click the link below
New to Whispr Group?
Whispr Group is the insight partner for global brands. We combine the latest developments in tech with human experience to bring insights to global brands. We aim to create understanding and clarity in a face-paced, ever-changing data overloaded world - bringing actionable insights to life through analysis, collaboration, and understanding. We deliver insights within, Brand Insights, Marketing Insights, Social listening, Campaign Insights, Product Insights, and much more. We combine data with a genuine understanding of our customers´ challenges and pain points. We create reports and action-based insights with a human touch, always guiding our customers towards success. We are based in Stockholm, Oslo & New York yet cover 55+ markets.