B2B Companies operating in a niche market often have difficulties finding actionable data on their target groups. But while it's easy to assume that valuable data on these groups simply isn't available – and many companies do – that's not the case if you know where to look and how...
The good news is there are a wealth of customer insights from a variety of sources that can be harnessed to eliminate guesswork from this equation. That's the case with SoftwareONE, who were admirably proactive in their quest for knowledge, and tasked Whispr Group with unlocking the untapped insights on their target groups through our Brand Insights report.
The Customer
SoftwareONE is a digital, commercial and technology transformation partner with more than 30 years of experience in technology and software. Lisa von Segebaden is their Head of Marketing in the Nordics, where SoftwareONE is in a busy period of expansion:
"Our marketing team is responsible for all marketing in the Nordics, developing sales-driven marketing at a Nordic level, and demonstrating the results of our marketing work".
Though they have customers of all sizes, in the Nordic region SoftwareONE typically works with corporate and enterprise clients. Regardless of size, their goal is to be the customer's right hand and provide them with the knowledge needed to resolve their pain points.
"We guide our customers on their journey to digital transformation, enabling them to use technology to drive their business outcomes. We assist them with their digital strategies and every aspect of cloud-first advisory, delivery and managed solutions."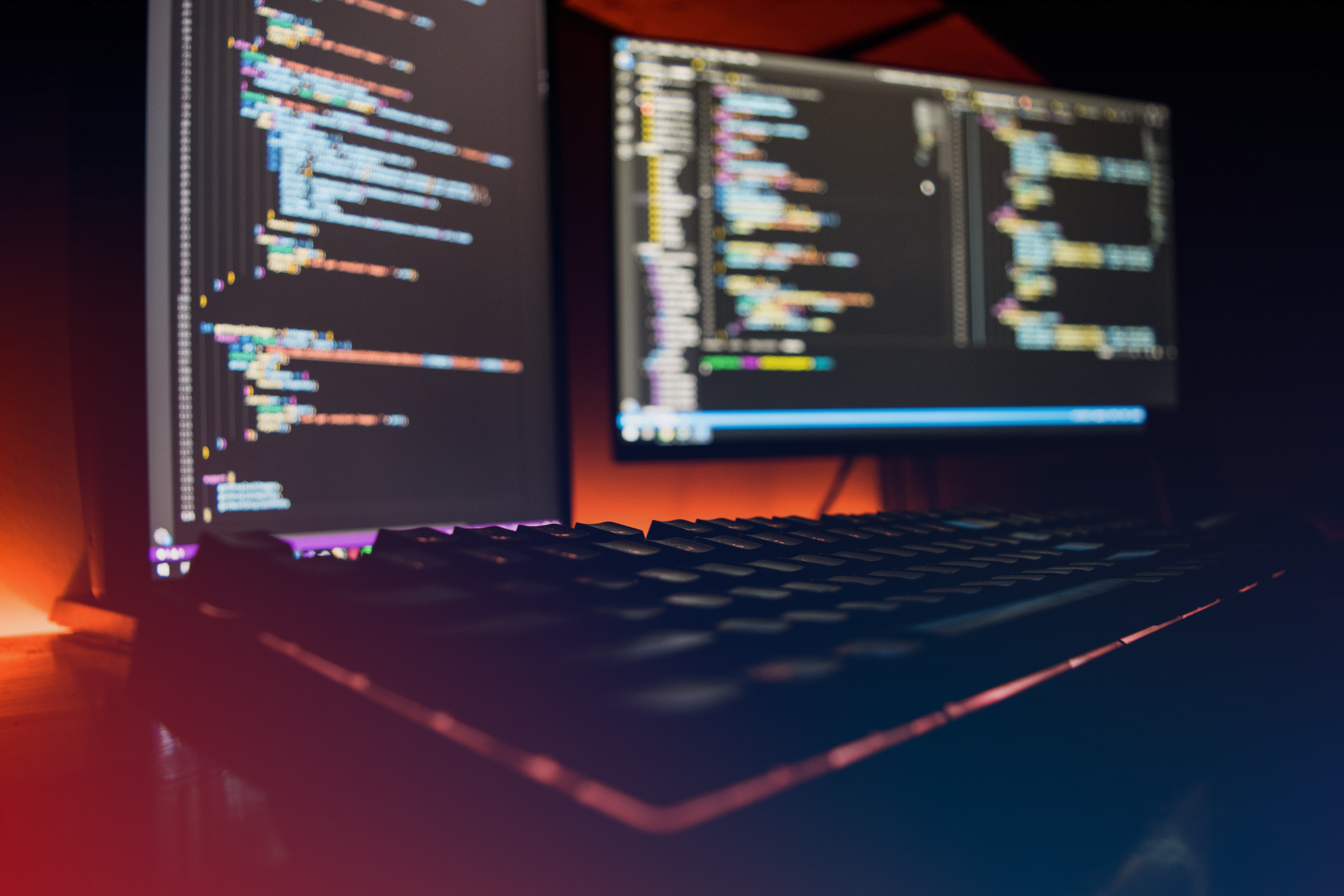 The Challenge
SoftwareONE is undergoing significant expansion in the Nordics, and needs to make sure its marketing efforts keep pace with that change and consistently reach the right people along the journey.
The company sought concrete insights that would allow them to make business decisions across four Nordic countries in a data-driven way, and facilitate their quest to best understand and address the unique concerns of their different customer types.
"The challenge for us is to understand which kind of communication and content is the best fit for the different stages of the sales cycle. Not every customer is able to take the decision to purchase straight away, they may not be the final decision maker in the process, and the sales cycle could take up to two years, so we seek to have an understanding of our customers at all different levels of their organization across that journey, and how to reach them. Ultimately we want to truly understand the challenges and problems our customers have, to help solve them."
The Solution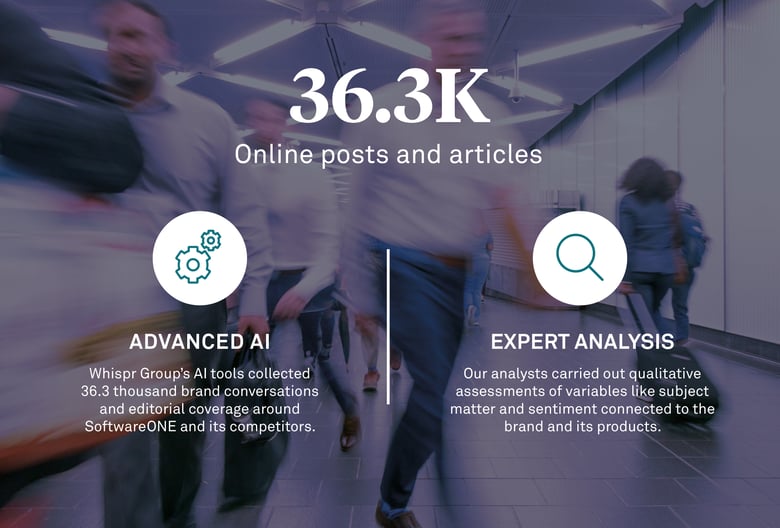 In our Brand Insights Report for SoftwareONE, Whispr Group's team....
Analysed thousands of online brand conversations and editorial coverage connected to SoftwareONE and its competitors, deploying advanced AI tools to collate the relevant data, before our analysts carried out qualitative assessments of variables like subject matter and sentiment connected to the brand and its products.

Analysed SoftwareONE's own social media posts, breaking down the content in terms of their tone, focus and positioning to determine strategy and focus moving forward.

Developed data-substantiated recommendations in regards to how to best cater to desired target groups, where new opportunities for further impactful content exist, and insight on where competitors had positioned themselves/focused their marketing efforts.
Constructed and carried out a survey of decision-makers in IT in collaboration with SoftwareONE to help further deepen the understanding of their target groups, the messages that best engaged them, and variations according to the local market.
While other companies found our customer group difficult to pin-down, Whispr Group was able to provide a form of analysis that was relevant for us, and do that across the Nordics. Their report helps us to understand which kind of communication is best for each target group, which channels do they engage with, what interests them? What is the best kind of terminology to use to reach them? We're alway seeking to have a better understanding of where the challenges lie for our customers.
Outcome
Whispr Group's insights gave SoftwareONE a deeper understanding of how they can best communicate the value of their services to their variety of customers and illustrate the long-term value those services can provide.
The report pinpointed the most common factors affecting the decision to purchase and how these varied between the Nordic countries, making it easier to mould communication in a way that properly addresses the differing pain points. At a time of rapid growth for the company, the data provided by the report can be used to compare future marketing efforts against in order to track progress.
"The insights and recommendations we received from Whispr Group are highly valuable. We never want to guess what our customers say or think. It's much more useful to look at our target groups, what they're saying, what are the concrete things they are looking for from a supplier? That's important insight to have."
I'm very thorough and ask a lot of tough questions when picking a partner: comparing all the available competitors, taking the necessary time before making a decision in order to ensure it's the right supplier, and evolving our requirements along the way. Whispr Group was excellent at following that process and really understanding what we needed help with – Lisa von Segebaden, SoftwareONE Head of Marketing Nordics