In December we had the pleasure of welcoming Peter Holmberg from Marshall Headphones to Whispr Group's breakfast seminar to share his insights and learnings on how to successfully manage a PR team for a global brand.
Marshall Headphones has over the past few years aligned their PR efforts across markets. Peter Holmberg, Global Marketing Communication Manager for Marshall Headphones at Zound Industries, shared his insights on how to build and successfully manage a global Brand PR team while supporting their actions with relevant data across all markets.
To provide some background: Zound Industries owns the license from Marshall Amplifications to produce headphones and speakers for the brand Marshall. Zound Industries is a global company with its HQ in Stockholm and sales representatives across the world. The Brand Team of Marshall at Zound Industries consists of 20 employees working at the HQ in Stockholm. In six key markets, the PR work is managed by local marketing managers together with local PR agencies.
Marshall headphones' PR strategy and results measured
To maximize editorial media coverage the team at Marshall Headphones looks at four media subsections when evaluating their results. Divided into the following categories, each plays a unique role in the strategy:
Online media
Printed media
Broadcasting
Blog posts
To gain traction in these outlets Marshall Headphones have divided their PR strategy into the following four parts.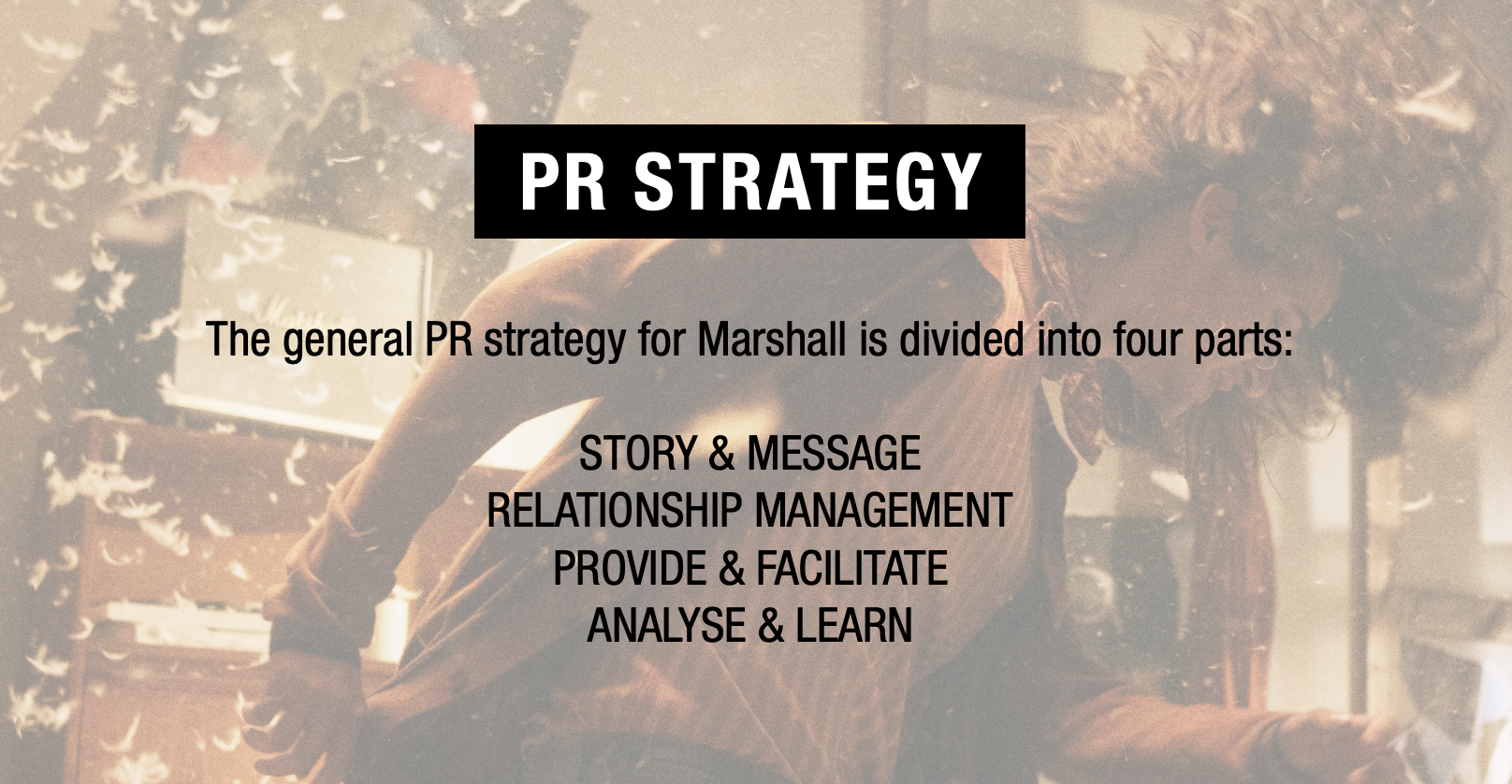 Story and message
Always have an editorial approach; have the "eyes of an editor" with a clear story to tell. The brand values of Marshall Headphones - Authentic, Unapologetic, and Loud – embody everything they do. The messaging is based on brand fundamentals, customer insights and with a clear separation between brand building content and conversion content. If Marshall say something about the field of audio/consumer electronics it needs to be based on insights.


Relationship management
The importance of this step cannot be underestimated. Strong media relationships are key for success – they always strive to be top of mind and are careful to treat media accordingly, to get good reviews on their products. They have shrunk the amount of media they focus on, but increased the focus on these. The goal is not to spread yourself too thin.


Provide and facilitate
They strive to provide exceptional videos, images and product descriptions through user-friendly platforms to assist journalists as much as possible. Anyone working to access the information should be able to find it within three clicks on a website. This has a strong effect on PR results!


Analyze and learn
Media analysis is crucial! Without knowing what worked and what didn't in a specific activity, communication can't evolve. Evaluating their work to learn, as well as communicating their results internally, helps everyone understands the value of PR and how it supports the overarching goals.
How to build and successfully manage a PR team globally
Marshall Headphones has a global marketing and PR strategy set, however it's up to every market/region or agency to interpret, apply and implement the strategy in their separate markets. Every campaign, message, or offer always needs to be adjusted to fit a unique market and a local target group. To achieve this, it's extremely important that they act as one team across agencies, regions and markets – all must work towards the brand objectives.
When working with global PR, consider everyone working with the communication as ONE team. No market or agency is competing with each other – we are joined as one brand when we're out there – Peter Holmberg

To share local knowledge and to learn about differences in key markets, the winning concept for Marshall Headphones is to let every local representative be responsible for data collection and reporting. However, they let an independent party, in this case, Whispr Group, do the global analysis.
I have never seen a global tool or service that can replace the quality of local media monitoring. You can prove me wrong, but I believe local services are always better than global ones - Peter Holmberg
As monitoring is done locally, every market registers their results and data into the specific tool provided by Whispr Group. From this tool Marshall Headphones can pull out data and statistics. This is beneficial in several ways; not only in the aspect of analysis but also as a valuable media archive. With this, Marshall Headphones can always go back to the data from every new product launch, campaign, market and learn from the results.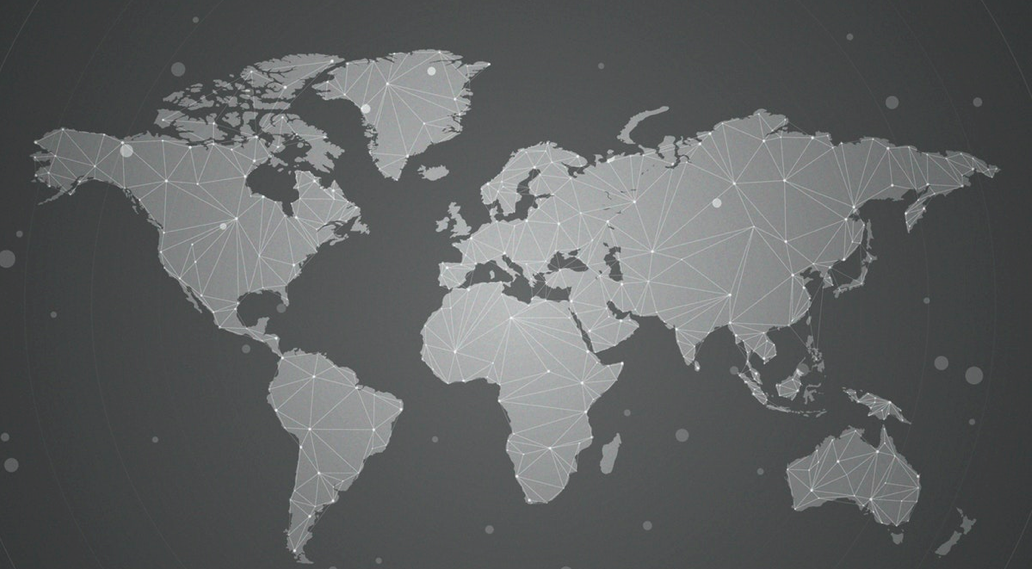 The importance of internal alignment and understanding
The brand and its values always come first – regardless of which market, or agency involved in its PR and marketing efforts. Therefore, Marshall Headphones actively avoid non-visual media channels, such as radio and podcasts, since the brand is strong in visual communication. As Peter explains it:
"You need to select your media outlets very carefully. Don't go too broad in who you focus on, but instead make sure to keep a tight relationship with the outlets that gives you and your brand the best results"
Peter emphasises the importance of having a goal with every part of the brand and PR communication, understanding the different channels, and where the message fits. To be funnel-specific and follow the buyer's journey is the key to getting relevant data from every stage in the process.
As a global brand, all stakeholders need to have a joint view on KPI's and the platform used will need to generate results that all external partners have access to. Working with a metric such as "PR value" provides a great benefit for Marshall Headphones, as it is easy to communicate internally and is directly linked to ROI.
Support your actions and strategy with relevant data
Throughout the years, Marshall Headphones has collected heaps of data regarding their specific personas and online behaviours, something they continuously use to select target media channels. Peter stresses that you always have to evaluate efforts to be able to move forward, adapt your way of working in an agile way and to avoid getting stuck into things that won't give any results.
Marshall Headphones also have the advantage of learning from each different market to choose ways of communication and PR – as well as what not to do. What works for them in China might not work in the US market, for example.
With the right data analysis, they can find out what the goals, needs and desires of different target groups are – and use these findings in their future marketing and PR efforts. Continuous reporting is crucial to see that the global company is moving in the right direction in every market, all year round.
We want to thank all of you who came to our Insight breakfast and a special thanks to Peter for a great and inspiring presentation!🙌🎧


Do you want to know how Whispr Group can assist you in your strive for global growth through media insights? Click the link below to find out more: