At Whispr Group we've suspended working from our offices in Stockholm, Oslo and New York. Just like most companies we strongly encourage our staff to #stayathome and work remotely as there is a greater humanitarian goal we strive towards together.
Obviously this is challenging for all of us, and we quickly have to adapt to this new reality. However, we find ourselves amongst one of those lucky few companies where the transition to working from home went close to seamless from one day to the next. Years of implementing digital tools and processes seem to have paid off. Even in these troubled times, we find ourselves being able to meet deadlines and deliver complex global projects without any loss of efficiency.
Our hard work has paid off and we've managed to grow by 20% during Q1 2020 and we keep seeing growing interest in our products and services that help companies – even more so in times like these – to stay level-headed and help make informed decisions based on consumer data.
Our technology and our processes allowed for an almost instant switch to remote work, to protect the health of our analysts, developers and other staff. This wouldn't have been possible without the best in class tools, used by best in class people. I am happy that we can offer our employees the liberty to make informed decisions, just like our insights let our clients make empowered decisions.
Don't get us wrong, we're not trying to brag here. We're simply hoping we can share some guidance and free advice for those organizations who currently seek it. So, this blog post is packed with free advice for how you can navigate, adapt and try to excel during this WFH (work from home) scenario.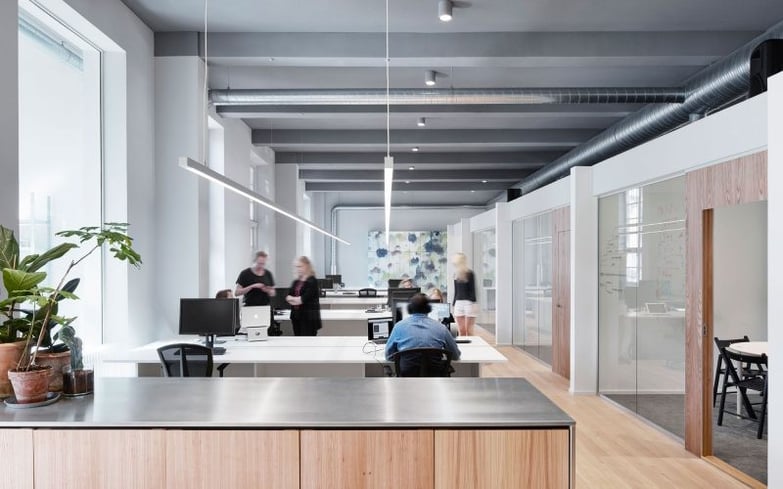 Digital tools that enable success and minimize downtime
There are an ocean of tools and programs available. After 10+ years of working in the digital sphere, we've tried and failed multiple times, and we've come to terms with the fact that there is no such thing as a "unicorn" of a program or tool that works perfectly. But, we have managed to find a setup that enables us to be effective, accurate and fast – even in these trying times. These are our most used tools and programs that make our days run smoothly.
Productivity


Asana
We use this tool for project management, virtual to-do lists, team communication in projects and to ensure that we keep focused and get things done!


Communication
Slack
We use this tool for quick communication between teams and individuals and a morale booster. At many times you need a few simple answers to get going with a task or a project. Instead of a meeting, text or sending an email we use Slack for these types of actions. Quick, short and direct feedback when you need it. We've also integrated Slack with HubSpot to keep track of sales and growth marketing-related activities to speed up our own work: Slack almost becomes an additional team member. And, yes, gifs are a part of our communication – something that Slack is perfectly suited for!



Production


Google Suite & Keynote Collaboration (Iwork)
We use docs, sheets, drive, and hangout to keep organized and keep data available to all of us when we need it. It makes our working lives so much easier to be able to quickly share files across communication channels while ensuring we have the "latest" document version available while co-producing material.


Data
An important factor when we select our digital tools is that they must be cloud-based and collaborative. Data processing and analysis isn't naturally performed by one analyst, rather a team of our experts. Both our own Whispr platform and all of our best-in-class tool are cloud-based. This combination provides us with the flexibility and access needed to ensure operational upkeep and excellence.


Sale and Marketing - HubSpot


HubSpot is our sales and marketing Hub which provides sales and marketing a shared view on activities, data and sales funnel/growth wheel. It helps us "speak the same language" between marketing and sales so that we can focus on our key assignment: helping our current, and potential clients, grow, develop and make data-driven decisions with our assistance.

8 tips for working from home while getting things done!
"If you fail to plan, you plan to fail" – an old idiom that reappears whenever our routine is broken. For many of us, we now have to adapt to a new reality where many of the things we take for granted are no longer an option. Below we've assembled 8 tips that we use at Whispr Group to keep the morale high, get things done and have a bit of fun as well while we make the best out of the current situation.
Set the alarm and get an early start! Get dressed, get your morning coffee ready and mentally prepare for a "normal day at the office". We are creatures of habit and this is a simple way to get a good start to your day! We start our day at 08.45 with a team meeting, to plan our day and boost our team!
"Go to work". Many of our colleagues take a brisk morning walk before they start their workday, just as they would on a standard day when heading to the office. It might sound silly but it is highly effective!
Structure your day like you would at the office. Don't be reactive: schedule blocks of time for meetings, research, and routine assignments. This will help you focus and give you an overview to ensure that you are focused on the tasks that are of greatest importance to you.
If possible, try to dedicate an area of your home as your dedicated workspace. By limiting your work to one area, or space, you mentally "set the tone" for work while keeping the rest of your home as a safe haven for relaxation and a mental free zone from work.
Take scheduled lunches and breaks! This goes without saying, but taking a break and getting time away from the screen is vital to stay efficient. At the office many of us use the lunch break to squeeze in a quick workout or a brisk walk – all to give your mind some peace and quiet, while we load our mental batteries to tackle the next tasks at hand.
Check in with coworkers and do turn on the video during meetings when possible. Our brains are wired to react and process information visually. To get that visual stimulation and social interaction actually causes your body to release the hormone oxytocin which positively impacts your mood and mental state – it can give you that little extra boost we all need at this time!
Keep your calendar and Slack status up to date so that your coworkers know when you're available for a meeting or perhaps a quick chat. This tip is just as much for yourself as for your colleagues. Keep busy and plan your day!
"FriYay" - touch base in an informal and relaxed setting to "close the week". Every Friday we end the week by briefly gathering for a run-down of the week where a drink is optional, the meeting informal, yet the discussion and chats are vital to keeping morale up and mentally "closing" a week before heading off for the weekend.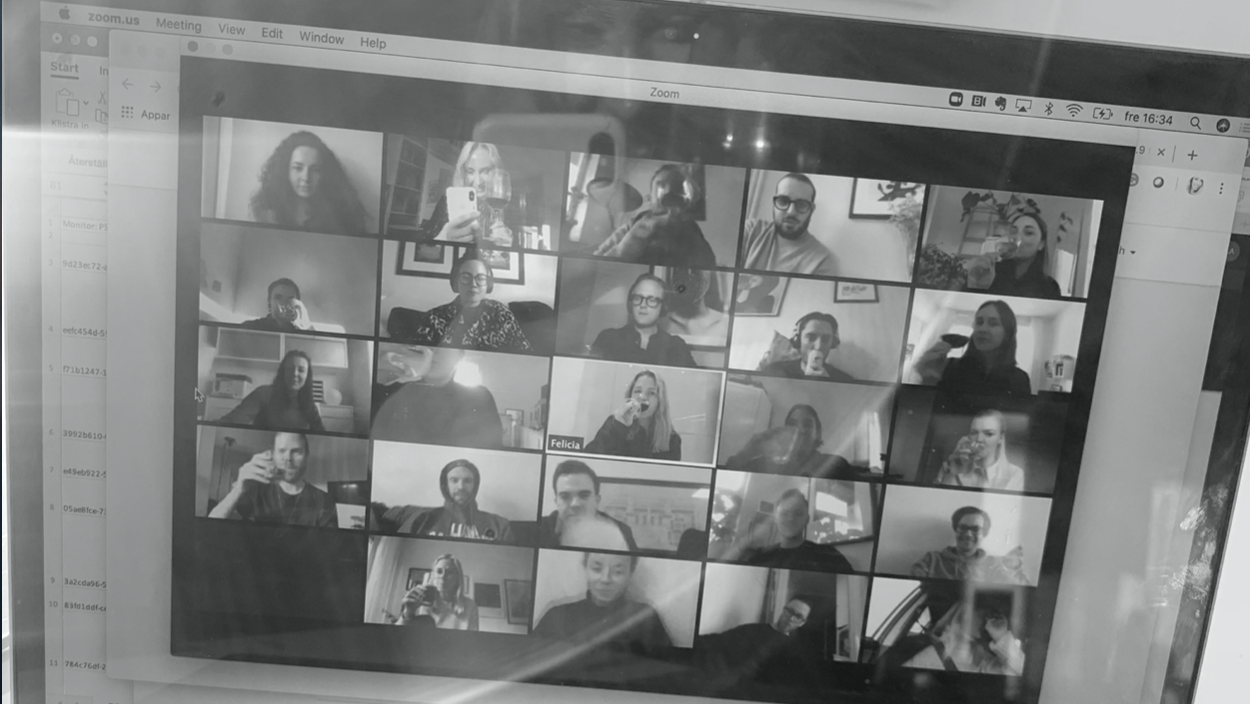 In summary - we can get through this with the right tools and processes.
We currently find ourselves amid an epidemic of unprecedented scale, where our health can't be taken for granted, the economy is uncertain, life as we know it is seemingly on "hold". It is in this uncertainty we must find the courage, will, and determination to make the best of the situation and help in ways we can. Our goal is to provide guidance through consumer data moving forward. This is our way of helping through the skill set we have.
Good luck guys, and stay safe!